Hokkaido Ramen - Pipara no Mori
Hokkaido is famous for its smorgasbord of delicious fare and one of it's most well known is the trusty bowl of ramen noodles. Many who have visited Hirafu will know Niseko Ramen or Tokeidai Ramen near Max Valu in Kutchan, maybe you've even ventured into Sapporos ramen alley where you are spoiled for choice and flavour in the heart of Susukino. It is not just the cities that you will find this hearty bowl of goodness many countryside towns have hidden gems such as Pipara no Mori in Sobetsu.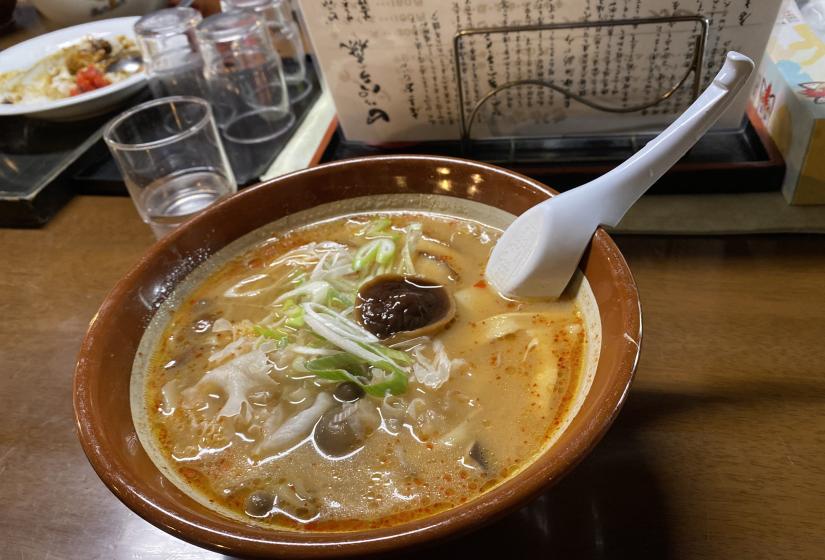 Pippara No Mori's ramen is delicious and the restaurant and its owners a delight.
The restaurant is half the attraction here with its rugged log construction, vaulted ceilings and alpine feel. It is run by two wonderful older ladies who keep the place spotless and decorate it with seasonal flower arrangements. It is like a step back in time and you almost feel like one of Hokkaido's pioneers sitting down to lunch after a day in the fields. The Ramen is hearty and delicious, pictured above the spicy miso with mushrooms is a flavour sensation. If you feel like mixing things up a little they also do a pork curry /  ramen set and the curry is excellent. Lunch here is without doubt a truly authentic, timeless and delicious Hokkaido experience.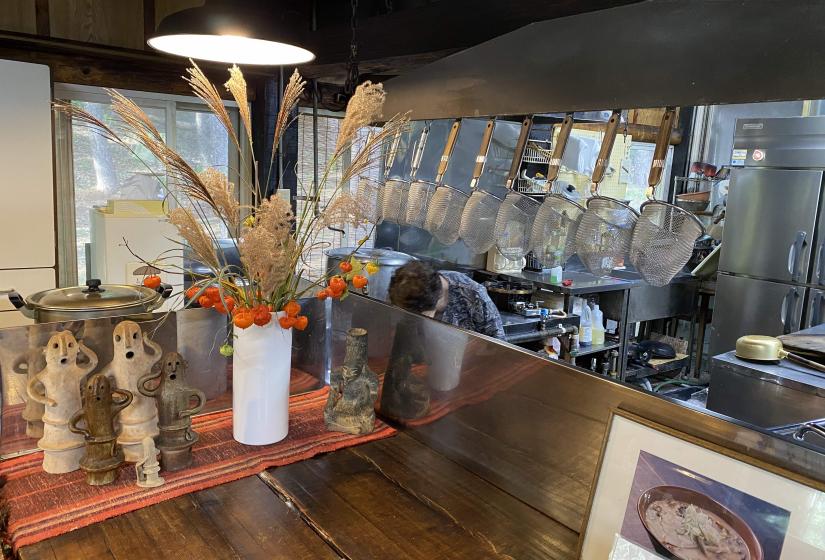 A step back in time and an earthy feel throughout.
Getting to and from the restaurant is also a delight as you pass through farmland and orchards, many of which offer fruit picking for strawberries, plums, cherries, grapes and apples. If you keep your eyes open you may even come across this stunning field of cosmos for your viewing delight.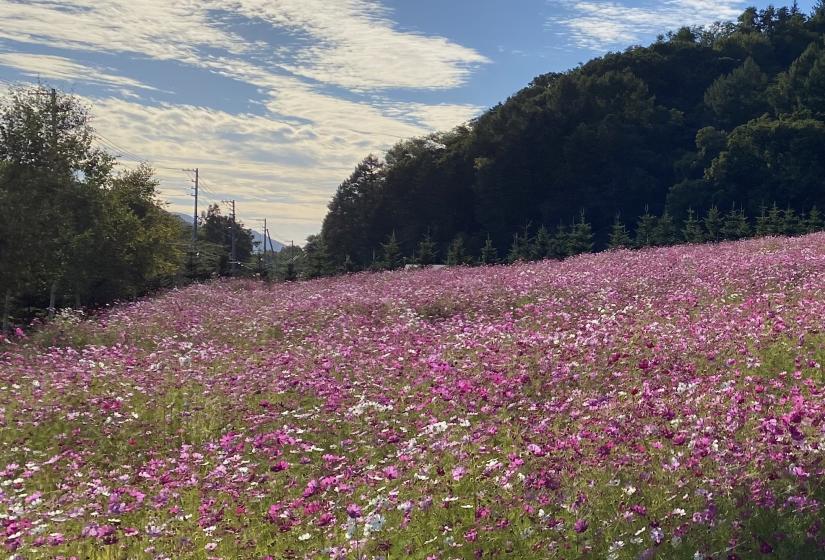 Driving through the Sobetsu country side you are greeted with many lovely scenes such as this filed of cosmos flowers in full bloom.
A drive through rural Hokkaido in the summer is always a great experience with every town having something on offer, the Sobetsu area no exception, with it's close proximity to lake Toya, it's Orchards, scenery, rivers and of course ramen shops too. If you'd like to know more about Sobetsu,  the lake Toya area and how to include these destinations on a trip to Niseko please feel free to contact us anytime (res@holidayniseko.com).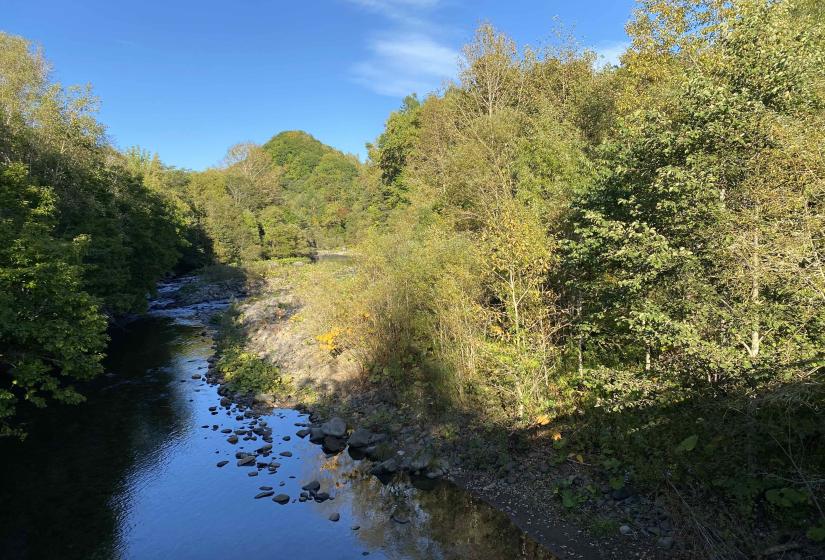 The road from Sobetsu to Kita Yu Zawa and on to Niseko follows the picturesque Osaru River